Today, friend and ethno-botanist Richard Felger and his colleague Gregg Dugan came over with potted plants of the native Apache red grass.  We spent the cloudy morning planting 22 plants in our yard here in the forest outside of Silver City.  Why?  These researchers and botanists have been studying and working with plants they think could help transform our agricultural practices and help with some of our global energy, water, economic, and ecological crises.  They have been helping local farmers plant these grasses, and encouraging local restaurants and chefs to cook and bake with the grains, all with promising success.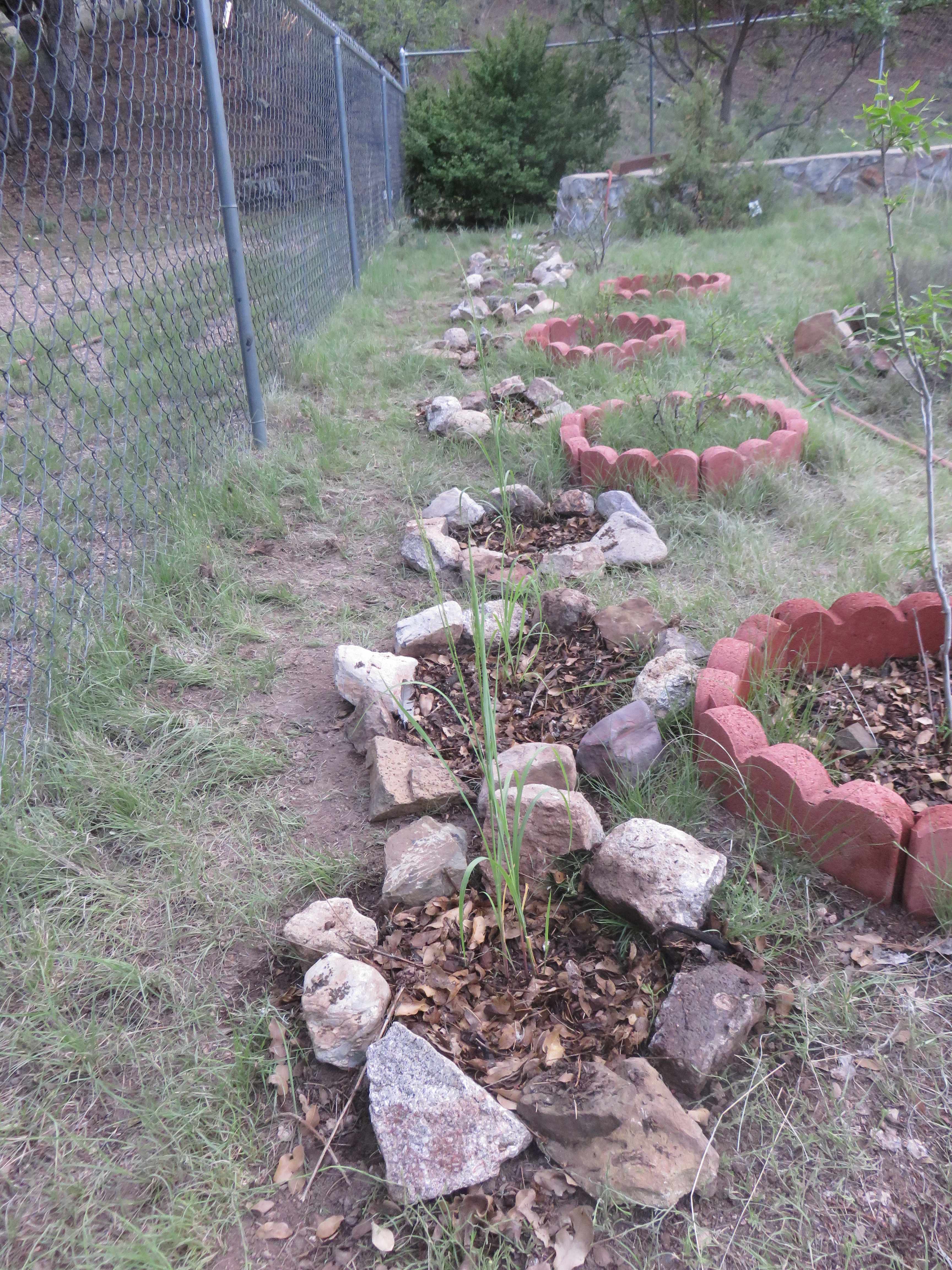 These are native grasses that, according to some Apache experts, were the most commonly eaten seeds/grains among local Apache groups due to their tastiness and easy of harvest and processing. 
Protein content of these grasses are 50 - 75% higher than in wheat.
  They are perennial plants that need very little water, no tilling, and don't need to be re-planted every year. 
According to Dugan in the attached article, 10% of the world's economy goes to tilling alone
.  For many of us to begin learning to grow or gather, harvest, and eat some of these traditional food plants could have a huge effect not only on some of the problems we face, but on our connection to the land that supports us, and on our heath as well. 
          Felger has also been a huge advocate and driving force behind the renewed movement of harvesting and eating the mesquite beans that grow wild in the Southwest.  This nutritious, delicious, and readily available food has been a staple for people in this part of the country for many centuries, and has only recently been "rediscovered" by many New Mexicans and Arizona residents. 
          My interest in wild plants of this area, and in alternatives to the modern agricultural food model lit me up to find out about this project.  So happy to have these beauties growing in my yard, and to have had the generous help and important knowledge of Richard and Dugan!